THE PRECISION OF CRAFTSMEN, THE SENSITIVITY OF ARTISTS - PREMIUM CHOCOLATE PRODUCTS
HIGH QUALITY CHOCOLATE PRODUCTS
ADIKAM is a Polish manufacturer of chocolate products. 
Quality is our top priority, which is why our chocolate factory undergoes continuous development and modernisation. 
With our state-of-the-art production line, we continuously and meticulously check the quality of our products, even when producing large volumes. We are therefore prepared to engage in large-scale cooperation. A qualified team of employees and high-tech machinery mean that we are not afraid to take on new challenges. 
We know how popular chocolate gifts are, especially in a beautiful wrapping. The ADIKAM chocolate factory takes care of even the tiniest detail of the products at every stage of production. Our chocolate figurines are delivered to the customer in beautiful, colourful packaging. They are therefore immediately suitable for being offered to someone as a gift. 
A HIGH-TECH CHOCOLATE FACTORY
Chocolate with freeze-dried fruit, chocolate figurines, chocolate lollipops, white milk chocolate and dessert chocolate from ADIKAM are winners of numerous awards and prizes. 
It is the appropriately automated production that allows us to obtain the most important certificates, including: IFS, UTZ, RFA – RFA (Rainforest Alliance) chocolate.
The high standard of the products, as well as the appropriate dimension of efficiency and repeatability, is achieved through the application of technology and the use of appropriate machinery. 
Support from advanced technological solutions definitely increases the level of precision. This can be seen in every last detail of the figurines, as well as in the aesthetic execution of the packaging. The graphic design is tailored to the product and current trends.
CUSTOMER-ORIENTED CHOCOLATE MANUFACTURER 
At ADIKAM, we are well aware that a qualified team is the basis for success. That is why our chocolate products are made under the vigilant eyes of professional chocolatiers. 
The chocolate figurines made in our chocolate factory are in great demand. Although we produce on a large scale, we can ensure the diversity of the range and the quality as well as the visual detail of each piece of chocolate. 
We know how important it is in today's world to keep up with trends, so we are always up to date. Our range includes, for example, chocolate lollipops in the form of emoticons.
In addition, we are open to private-label production. We have a lot of experience in this field, and our contractors are always satisfied with the cooperation. This is evidenced, for example, by the fact that they often return to us with further orders. 
Family passion, common goals and a professional approach to business – all of these are the secrets behind the success that the ADIKAM chocolate factory boasts.
It was founded by two brothers, Adrian and Kamil, who for years have been supplying high-end chocolate products to major distributors and retail chains not only in Poland but also in Europe. They successfully combine a commitment to tradition and craftsmanship with the use of automated production. In this spirit, ADIKAM's award-winning and industry-acclaimed chocolate sweets are made.
We offer chocolate products for all occasions. These include Easter figurines, Christmas figurines or various chocolate commemorative figurines.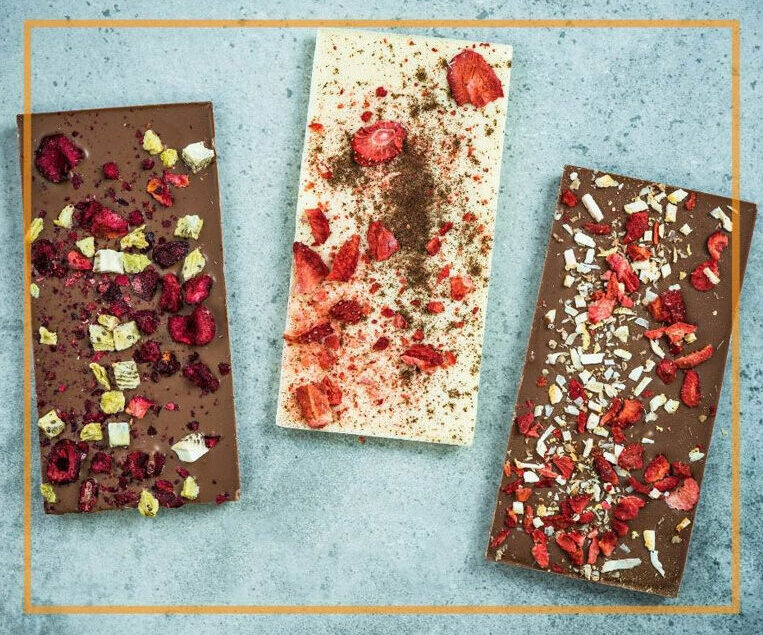 We create chocolates that meet stringent quality standards.
The ingredients for our chocolates are selected from the best available on the market. We bet on natural products and cocoa of high quality, which we can verify. We test the first pieces of our ADIKAM chocolate factory's products ourselves.
The chocolates from our factory
used to create our products, are Rainforest Alliance certified (guaranteeing, among other things, that the cocoa comes from controlled crops).
Safety
Safety of ingredients and production is confirmed by IFS certificate..
High quality
The highest quality of our products is certified by the Quality Tradition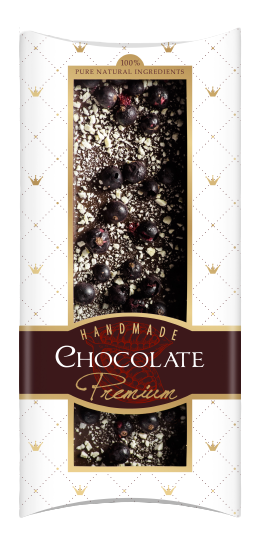 No palm oil
Our products do not contain harmful palm oil.
Our products
have received numerous awards and distinctions, including Product of the Year Consumer Choice or Pearls of the FMCG market.